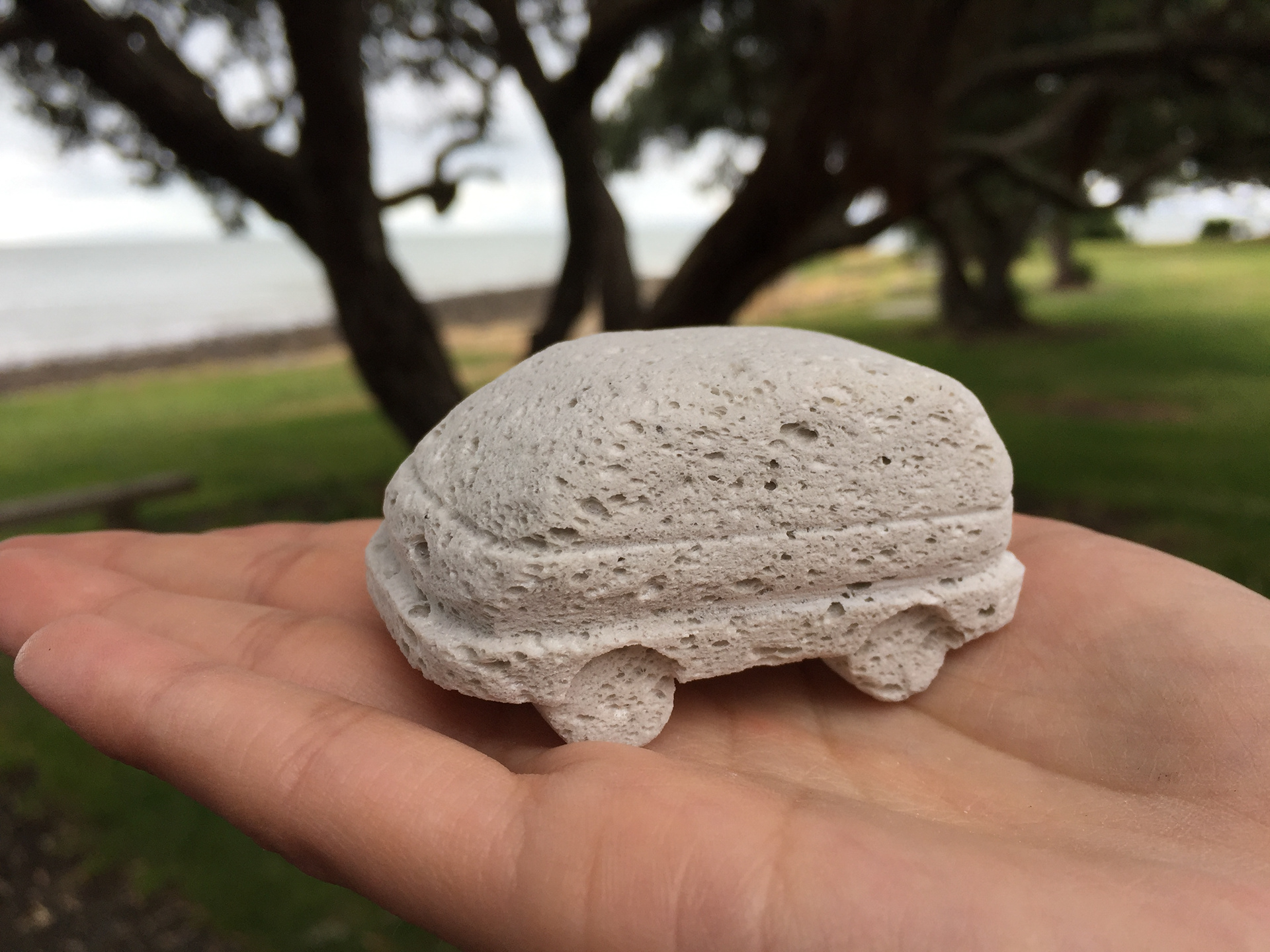 4 Weeks  |  Solo Project  |  One-off Design & Fab
Went to New Zealand in 2016, bought a van. 
Ours had a pretty basic bed setup in the back, and we started running into all sorts of custom van conversions...
Guess I needed a vacation project... 
...because I started drawing van conversion ideas for our 1996 Toyota Estima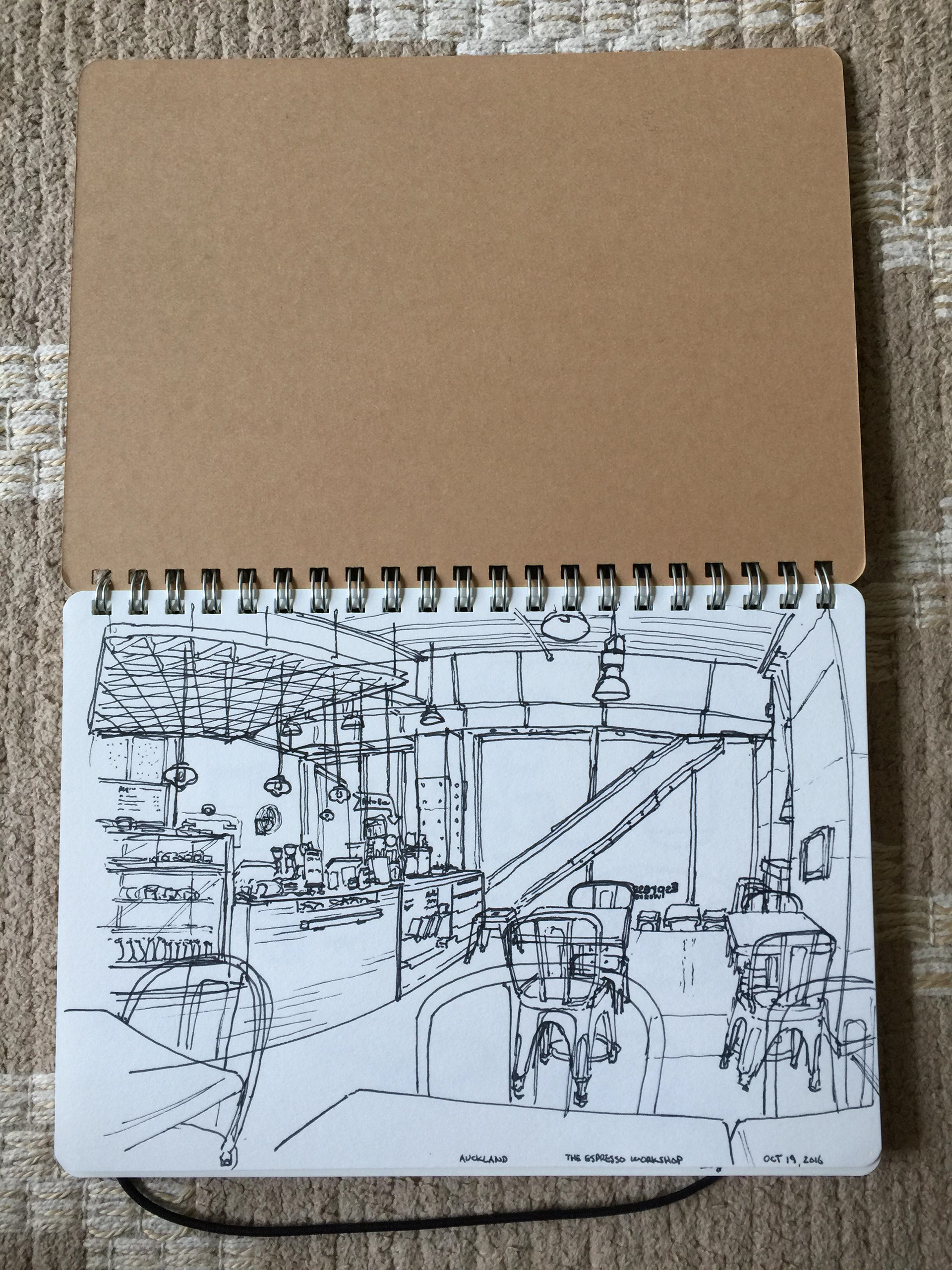 So sh*t got real, real fast.
I had my laptop, which had Solidworks and Adobe Illustrator. 
And I found a place in Wellington with a CNC router table. Called them up, they said they'd be happy to cut my design out of plywood.
All the parts fit onto three 4'x8' sheets of 3/4" plywood.
Out with the old, in with the new.
Human Dynam came through with a quick CNC job. A visit to the hardware store, then a hilltop recycling center parking lot for assembly.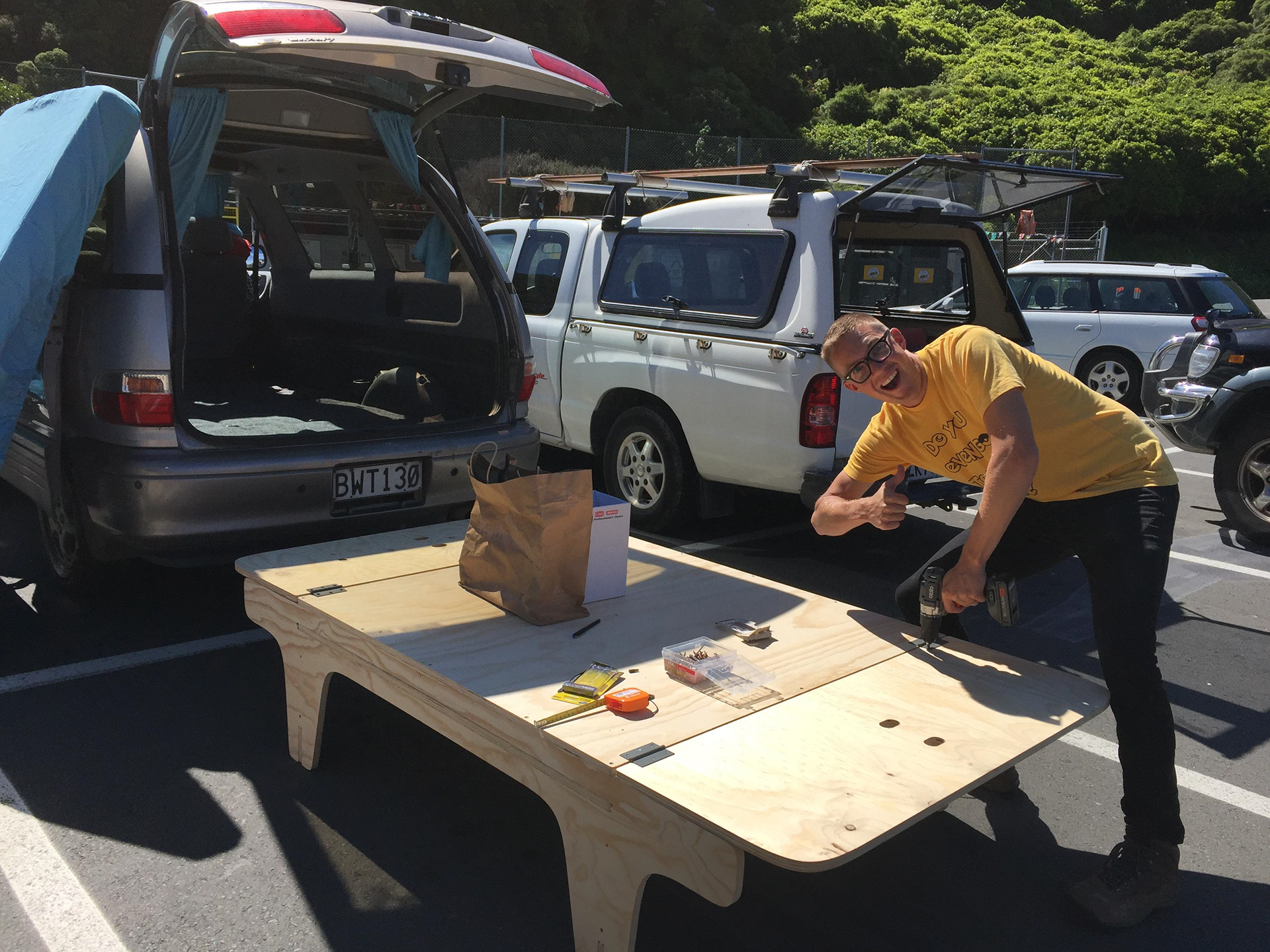 And it has five modes of operation: kitchen mode, bathroom mode, bed mode, desk mode, and Netflix+Chill mode. 
2 minute setup, 2 minute tear-down.
Certified Self-Contained.
This was a big deal. We had to get our setup inspected by a government representative. The guy actually laughed in my face when I pulled up to his house, said he'd never approved a van as small as ours. Wound up asking to take photos to share with his buddies. 

The cert allowed us to camp in more areas all over NZ!
Left NZ 10 weeks later, sold our van for a profit.