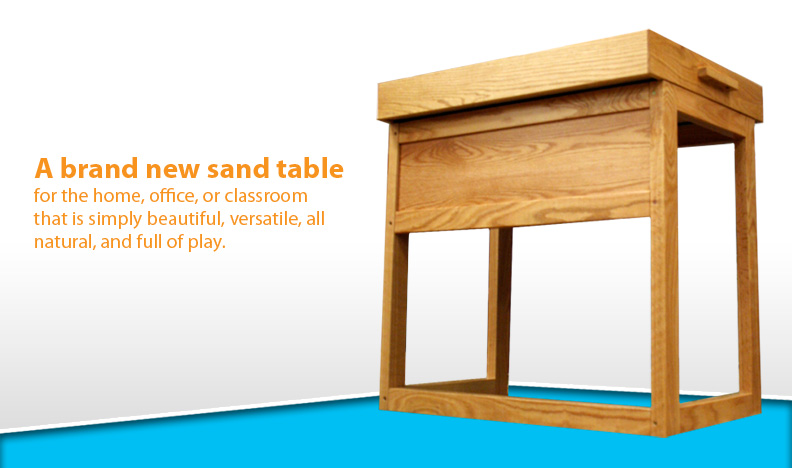 A Table for Sandplay Therapy
Playing in sand is an effective way for kids and therapists to learn and heal. It's science and fun!
Sandplay Therapy combines sand, water, toys and imagination to encourage children of all ages to become aware of their feelings, engage in problem solving, express their feelings appropriately, and find resolutions to their struggles. Go ahead, try it.
Continued from Cory Roth's senior thesis work, Cobego designed and built a durable and versatile Sandplay Table, which facilitates the administration of Sandplay Therapy while also functioning as a creative centerpiece for any space. We worked with local craftsmen and materials to build a more sustainable Sandplay table from the ground up.
While the original prototype from Cory's senior thesis work demonstrated the ideal functional aspects of a Sandplay table, its plywood construction was not yet optimized for mass production, nor could it endure daily abuse from therapy activities. I utilized 3D modeling to rethink the table's construction, improving its stability in both use configurations as well as its overall durability, while maintaining a classically simple aesthetic. Full-scale prototypes helped to validate the new design.
Scroll all the way to the bottom to see the Cory's original prototype and a few of my Google Sketchup iterations for the current table.